"Reconciliation is the highest truth" – Ghassan Manasra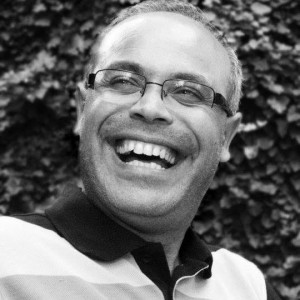 Sheikh Ghassan Manasra, Abrahamic Reunion International Executive Director, is a passionate scholar, writer, and imam who has dedicated his life to the often dangerous path of peacemaking in Israel & Palestine.
Courageously standing for cooperation, dialogue, and common understanding amidst the fiery conflict, Sheikh Manasra works with rabbis, priests, imams, and other religious leaders and lay people to fight hatred with harmony, separation with dialogue, despair with hope, and violence with love.
A common world traveler, Sheikh Manasra has lectured at Yale, Cambridge University, Cornell, Temple University, UC Santa Barbara, Catholic University (Rome, Italy), among others, and has confided with heads of state as an expert on Middle East Affairs. Read his extended bio here. 

My Life In The Middle: 25 Years as a Front-line Interfaith Peacemaker in Israel & Palestine
Religion As A Force For Peace In Israel & Palestine – The Work of the Abrahamic Reunion
Understanding Radical Islam – The Perspective of a Moderate Imam, Peacemaker, & Scholar
Sufism in the 21st century: The Moderate, Silent Plurality within Islam

Program Offerings:
Interreligious Text Study & Dialogue
Interfaith Events for Campus or Community
Downloadable materials (Right-Click to Save):
Contact chris@abrahamicreunion.org or (941) 993-9994 to bring Ghassan Manasra to your school, university, religious community, or city.